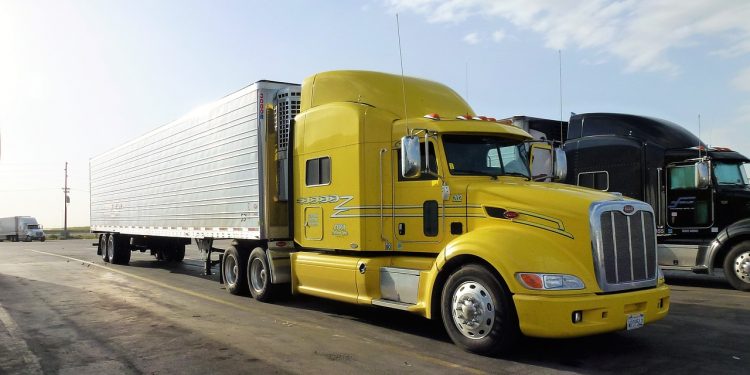 It is almost moving time, and you have decided that it would be more economical to do-it-yourself. The next step is to determine which size of the truck is needed for your move. In honesty, it is crucial that you get the right size truck to prevent difficulties and future frustrations that could have been avoided. Your objective is to make the move go as smoothly as possible.
Selecting the right size truck does not have to be complicated. However, the right vehicle size will determine the success of your move. The good news is; many experts have calculated the best way to determine the size of truck that you need for all your valuables.
Determining Cubic Feet per Truck
The design of every moving truck is labeled regarding how much it can hold. The amount it can hold is measured in cubic feet. The measurement involves the entire open space including the width, length, and height. Unfortunately, most people are not able to utilize every inch or cubic foot of the moving truck. Because of this, you will lose a lot of space. Therefore, it is advised that you get a slightly bigger truck than you think you need.
Think About Your Possessions
Fortunately, many moving companies that rent out trucks make it easy to calculate the size of the vehicle according to what you have. For example, a 40-foot truck is typically able to hold 5-6 rooms of furniture. Keep in mind that the numbers that are given are only an estimate. The realistic number of rooms a moving truck can hold is dependent upon the number of items you have in a room. Their estimates are based on average. So if you have rooms that hold more than the average belongings then count on renting a larger truck.
The estimate cubic feet is also based on the basic minimums for each room such as one couch, a loveseat, and recliner plus the usually sized entertainment center or bookshelf. If you have more than one recliner or sofa, then expect to increase the size truck needed for your move.
Moving Guidelines
According to My Moving Reviews, to cut cost, it is important to have the right size vehicle for your move. When choosing the size of vehicle needed, there are guidelines that most movers use to determine the best size:
10' truck – perfect for moving small 1 bed apartments and studios
14' truck – ideal for smaller houses or 1-2 bedroom apartments
17' truck – best for offices, larger apartments or 2 bedroom houses
20' truck – perfect for three bedroom houses or long distance relocations
24' truck – ideal for large apartments or 3-4 bedroom houses
26' truck – best for 4+ bedroom houses or one-way long distance moves
Other Ways to Calculate the Size of Truck Needed
According to Southern Cross Truck Rentals, another way to calculate the size of the moving truck that you need is by determining if the size of the vehicle should be small, medium or large. This simple deduction can help you narrow the options down to the basics.
Small – for studios and one-bedroom apartments
Medium – for the small office or the average three bedrooms home
Large – for a large office or a 3-4 bedroom home
What Company to Choose
Once you decide what size of vehicle that you need, it is time to reserve the moving truck for the big day. Several expert companies will help with your move safely and professionally. Here are the size trucks each professional company has to offer:
1. U-Haul
U-Haul offers a variety of selections for your move including pick-up trucks, cargo vans, 10' truck, 15' truck, 17' truck, 20' truck and 26' truck. As well, they have different sized cargo trailers, utility trailers, and car/motorcycle trailers.
2. Penske Truck
Penske Truck offers a wide selection of sizes such as 12' truck, 16' truck, 22' truck and 26' truck. They also have different supplies and services like towing equipment, moving boxes, self-storage rental, moving labor and other moving services.
3. Budget Truck
Budget Truck is another professional company that gives you many options like
12' trucks, 16' trucks and 26' trucks. Additionally, they have various towing equipment including a car carrier, a tow dolly, auto tow protection and moving accessories including hand trucks and furniture pads.
4. Ryder
Ryder is renowned for having very dependable trucks that can be rented or bought. Their size trucks greatly vary such as the Sprinter Van Rentals, Straight Truck Rentals, Tandem Axle Conventional Tractor Rentals and Dry Van Rentals. Their Straight Truck Rental is 26'; the Sprinter Van is 14', the Dry Van Rentals are 53,' and the Tandem Axle Conventional Tractor Rentals is only available for business customers which includes custom interior for long hauls, stand-up sleepers with double bunks and other perks.